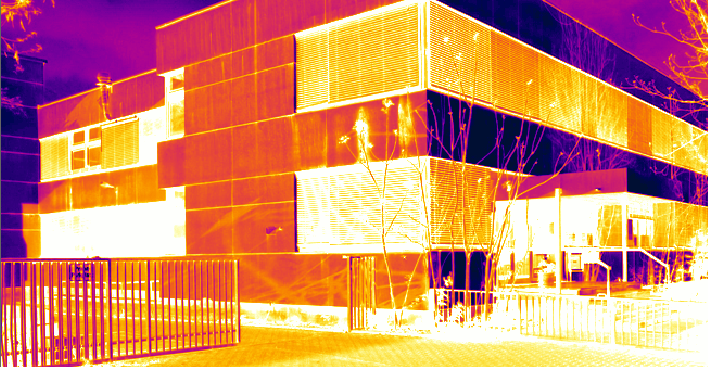 BASIC DATA GESOTEC® Industrial Technologies:
Group Name for GESOTEC® Operations: GESOTEC® Industrial Technologies
Name of the GESOTEC® Head Office in Germany: GESOTEC® Soft- & Hardware GmbH
Foundation in Germany: 1981 GESOTEC® GbR
Incorporation in Germany: 1982 GESOTEC® Soft- und Hardware GmbH
Incorporation of an US-Operation in Atlanta, Georgia, USA: 1989 GESOTEC® Inc.
Incorporation of an US-Operation in Mobile, Alabama, USA: 2000 GESOTEC® Automation L.L.C.
(Joint Venture Operation with SYNFAB Inc.)
BRIEF COMPANY PORTRAIT:
In 1981 one Journalist and four Scientists from the Departments of Physics and Neurobiology of the local technical University founded the "GEsellschaft (Association) for SOftware and Hardware TEChnology" in Darmstadt, Germany. The development of Software and Hardware for scientific and medical applications was the company's initial activity. A rapidly growing business led in 1982 to the Incorporation of a limited capital cooperation with the name GESOTEC® Soft- & Hardware GmbH.
GESOTEC®'s emphasis today is the development and manufacturing of leading-edge instrumentation based on state-of-the-art optoelectronic sensors, as well as integrated Monitoring and Control Systems for industrial applications, mainly in the fields of non-contact temperature measurement and high-temperature video measurement. Target industries (processes) are:
Cement Industry (Rotary Kilns, Clinker-Coolers, etc.)
Pulp- & Paper Industry (Rotary Kilns, Furnaces and Boilers, etc.)
Waste Burning Industry (Rotary Kilns for Hazardous Waste, Furnaces and Boilers, etc.)
Chemical/Petrochemical Industry (Rotary Kilns for Hazardous Waste, Furnaces and Boilers, etc.)
Steel Industry (Hot Rolling Mills, Furnaces and Boilers, etc.)
Glass Industry (Furnaces and Boilers, Float Glass Production, Glass-Forming/Presses, etc.)
Research and Development (Product- and Process- Optimization, Non-Destructive Testing…)
GESOTEC® products are distributed worldwide by various well-known OEM-clients under their individual brand mark.
Between 1983 and 1987, one of the first GESOTEC® products has been sold globally under the trade names "DISCO™" and "DIPS™" through one of these OEM-channels: "AGA® Infrared Systems", Swedish market leader at that time. Hundreds of this  low-cost, microprocessor-based image processing system improved their temperature-calibrated infrared cameras ("Thermographs"). During this period, GESOTEC® also developed and distributed a measuring TV-Imaging Processing System under the trade name "VIPER™" in close co-operation with the German Office of the Japanese company Olympus® and other partners.
In 1986 GESOTEC® introduced for the first time a complete PC-based system solution (including GESOTEC®'s unique digital high-speed fiber-optic PC-Data-Link "DaLi-x™") for surveillance of the kiln shell temperature in cement plants. Many hundreds have been sold world-wide with enormous success ever since under different trade names (e.g. "GTCS™", "DAP™", "TCEM™", "KTS™", "CEMAT-SCAN™", "TCEM-NT™", "KTCx-2000™", ...) by reputable companies like AGEMA®, Krupp-Polysius® and Siemens®, among others, as well as GESOTEC® itself.
Since 1991, GESOTEC® produces a series of leading-edge Infrared-Line-Scanners called "Millennium-TMCx™". These models are completely downward compatible with the "Industrial Standard" back at that time: the "Thermoprofile-THP5/6/7®" products of AGA® Infrared Systems and its successors AGEMA®- Infrared Systems & FLIR SYSTEMS™.
The product palette was expanded in 1995 starting the manufacture of a unique series of "High-Temperature-CCD/FPA-Camera systems" with integrated temperature measurement under the trade name "PyroViper". Combining up to three built-in multi-spectral area sensors, these technology-leading instruments provide new possibilities to improve industrial processes concerning product quality, energy efficiency, reduced pollution and maintenance cost by deliverying visual monitorization of the high-temperature scenario and optionally temperature measurement everywhere in the image.
Today, GESOTEC® is one of the few world-wide operating suppliers of non-contact temperature measurement systems, which do not only develop and manufacture high-tech instrumentation based on "Optronic Sensors", but also deliver complete industrial problem solutions for Plant Networks with proven application software of modular design. GESOTEC® instrumentation, application software and systems are well known for their reliability and high quality.